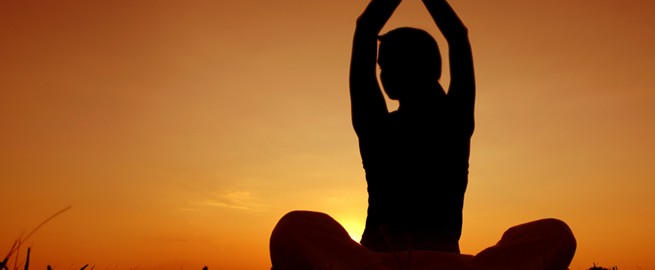 Breathing And Your Brain: Five Reasons To Grab The Controls
THURSDAY, JULY 4, 2013 AT 03:54PM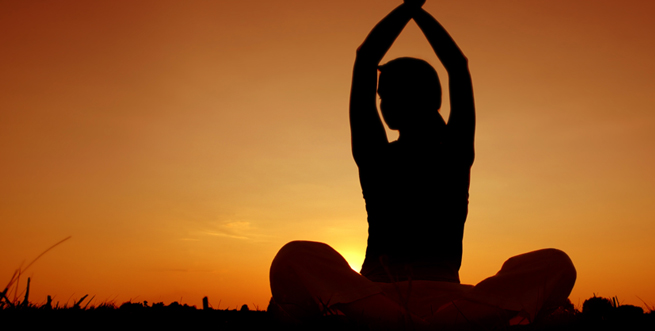 The advice to "just breathe" when you're stressed may be a cliché of Godzilla-sized proportions, but that doesn't make it untrue. The substance behind the saying is research-tested—and not only to manage stress.Breathing is an unusual bodily function in that it is both involuntary and voluntary. Other major functions—take digestion and blood flow, for example—occur without conscious influence, and for the most part we couldn't influence them if we tried. They are involuntarily managed in the vast processing system of the unconscious mind.
Breathing is also managed in the unconscious, but at any moment we can grab the controls and consciously change how we breathe. We can make our breathing shallow or deep, fast or slow, or we can choose to stop breathing altogether (until we pass out and the unconscious takes over again).
Since we are breathing all the time, the oddness of this dual-control system doesn't usually dawn on us—but it's this control flexibility that makes breathing especially worthy of attention. We can change how we breathe, and to an extent change how breathing affects our bodies.
Controlled breathing, also known as "paced respiration," "diaphragmatic breathing" and "deep breathing," has long been a feature of Eastern health practices. It became more visible in the West after Dr. Herbert Benson's book, "The Relaxation Response", hit shelves in the mid 1970s. Whatever you choose to call controlled breathing, the dynamic at work is full oxygen exchange: more oxygen enters the body and more carbon dioxide exits.
The basic mechanics of controlled breathing differ a bit depending on who is describing them, but they usually include three parts: (1) inhaling deeply through the nose for a count of five or so, making sure that the abdomen expands, (2) holding the breath for a moment, and (3) exhaling completely through the mouth for a count longer than the inhalation.
Benson argued that controlling breathing in this way triggers the parasympathetic nervous system to come online and counter our sympathetic nervous system's fight or flight response to daily stresses. In effect, the relaxation response is the anti-fight or flight response. Subsequent research has backed up and expanded Benson's argument.
What follows are five science-based reasons for paying more attention to an ability most of us aren't maximizing.
1. Managing Stress.
This is the most direct application of controlled breathing and the one we hear about most. Our brains are routinely on high alert for threats in our environment—we're wired to react defensively to anything that hints of imperiling us physically or psychologically.
Controlled breathing may be the most potent tool we have to prevent our brains from keeping us in a state of stress, and preventing subsequent damage caused by high stress levels.  The relaxation response is a built-in way to keep stress in check.
2. Managing Anxiety.
The means by which controlled breathing triggers the parasympathetic nervous system is linked to stimulation of the vagus nerve—a nerve running from the base of the brain to the abdomen, responsible for mediating nervous system responses and lowering heart rate, among other things.
The vagus nerve releases a neurotransmitter called acetylcholine that catalyzes increased focus and calmness. A direct benefit of more acetylcholine is a decrease in feelings of anxiety. Stimulating the vagus nerve may also play a role in treating depression, even in people who are resistant to anti-depressant medications.
3. Lowering Blood Pressure and Heart Rate.
Research suggests that when practiced consistently, controlled breathing will result in lower blood pressure and heart rate, which in turn results in less wear and tear on blood vessels.  As described above, the vagus nerve plays a key role in this response.
Over time, using controlled breathing to lower blood pressure and heart rate can help prevent stroke and lower risk of cerebral aneurysm.
4. Sparking Brain Growth.
One of the more intriguing research developments involving controlled breathing is that when it's used to facilitate meditation, the result can be an actual increase in brain size. Specifically, the brain experiences growth in areas associated with attention and processing of sensory input.
The effect seems to be more noticeable in older people, which is especially good news because it's the reverse of what typically happens as we age—gray matter usually becomes thinner.  The result is consistent with other research showing an increase in thickness of music areas of the brain in musicians and visual-motor areas in the brains of jugglers. As in those cases, the key is consistent practice over time.


5. Changing Gene Expression.
Another unexpected research finding is that controlled breathing can alter the expression of genes involved in immune function, energy metabolism and insulin secretion. The study uncovering this finding was co-authored by none other than Herbert Benson himself, some 40 years after he brought controlled breathing into the spotlight with his book.
And this isn't the first study linking controlled breathing to changes in genetic expression. Benson was also involved in a 2008 study indicating that long-term practice of the relaxation response results in changes to the expression of genes associated with how the body reacts to stress.
https://sncaz.com/wp-content/uploads/2011/02/breath.jpg
331
655
Elementalone
https://sncaz.com/wp-content/uploads/2013/04/header_logo_large.png
Elementalone
2011-02-12 21:11:13
2013-09-26 06:02:16
Breathing And Your Brain: Five Reasons To Grab The Controls